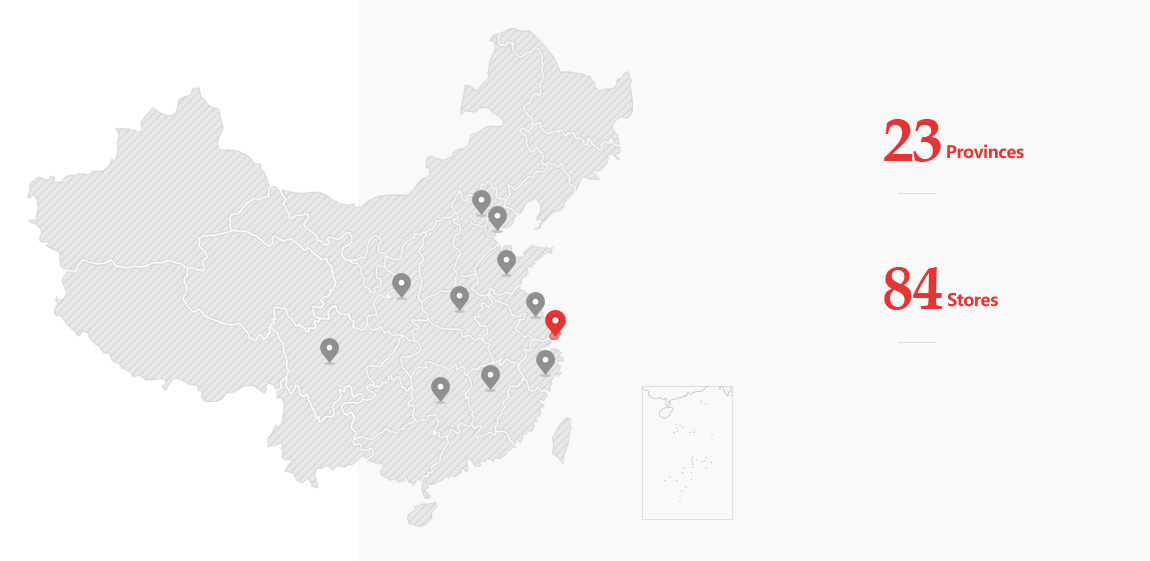 B

uilding a New Era of China Consumption
Relying on the allocation of Greenland's overseas resources, G-Super has brought more than 8,000 kinds of high-quality imported goods from Europe, America, Japan, South Korea, Australia, Singapore, Southeast Asia and other countries through the supply chain innovation model of 'Self-Produced+ Direct Purchasing+ Direct Selling'. A full industrial chain of global commodity integration has been built to provide fresh, healthy and cost-effective global commodities for new middle-class consumers rising rapidly in China. It has truly realized the vision of 'global resources in China market' and an affordable global shopping experience at home.
Now, G-Super has settled in 23 first and second tier cities like Shanghai, Beijing, Nanjing, Chengdu, Chongqing, Guangzhou, Shenzhen, Wuhan, etc., more than 80 G-Super stores opened.